Why the Right FX Technology Matters – Interview with Intivion's
Prasad More

(CPO)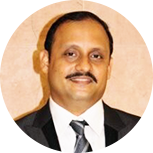 The FX industry continues to evolve, placing a greater emphasis on premium technology and solutions. Brokers and venues looking to expand their own operations or take their business to the next level have routinely had a short list of technology providers – this has included Intivion Technologies. Cachet Content Solutions spoke with Prasad More, Chief Product Owner (CPO) of Intivion and the mastermind behind its innovative product offering.
There are no shortage of technology venues servicing the retail FX industry. What makes Intivion unique relative to the competition and how has its product suite evolved over time?
That's a good question, I believe Intivion's technology stands out in the retail market as an industry standard and relies on a superior product suite. While many companies in this market are only concerned with optimizing operations and transactions, we have always placed a strong emphasis on empowering both brokers and traders through intelligent decision support and innovation.
I think we can all agree that the retail space for better or worse has become a results-oriented arena, and by this analog experience is essential. Our team boasts over 60 years of combined experience in the retail FX industry, and over the years we have seen it all.
This is born out in our engineering and development of each product, namely our Altima CRM and multi-level IB platform. However, what actually distinguishes Intivion from others in the industry is our holistic approach to retail technology.
We have worked hard to integrate various areas of the retail ecosystem, looking to optimize and streamline every element of a brokers' flow. The end result has been the provision of cutting-edge FX solutions for brokers looking to stay ahead in what is a competitive landscape in 2023.
Intivion has made a name for itself recently with a number of deals and partnerships in 2023. Can you elaborate on them and how the company has expanded its market footprint?
Yes, Intivion has been in the news lately for several partnerships and deals throughout the year. Back in April, we partnered with T-Tech and integrated their ANDTrader with our Altima CRM.
In doing so, we offered a technological package under the brand name AltimaTrader that included both the and trader trading platform and our namesake Altima CRM solution. Since then, Altima Trader has been providing brokers with a complete suite of tools that can be used to manage all aspects of their trading business.
In addition, we recently made another splash in the retail technology space by inking a deal with Leverate. This saw our Altima CRM and multi-level IB program integrated by Leverate's Sirix platform. Overall, our exposure in the media has also been on the rise and many brokers and technology providers see us as a household name at this point.
You spoke of your multi-level IB program – in what ways does this module cater to brokers and what are some advantages to using this platform?
Our multi-level IB program has turned into one of our most popular offerings, due to its extensive range of functionality and adaptability. We realized a while ago that there was a need in the retail space for a program that could empower IBs on both ends.
Consequently, we designed a program that was capable of equipping brokers with the resources and utility that can help them navigate any issue with ease. We believe the main strength of our hybridized IB program is found in its multi-level affiliate program.
This feature allows all IBs to recruit partners, who may then expand the network even further. These advantages are two-fold, first, fostering increased reach. Through multi-level affiliate agreements, you can reach a larger audience. As our partners add their contacts, their network grows organically, reaching clients who might otherwise go unnoticed.
These benefits only increase over time as well. As our network grows, so do revenue prospects. You can earn commissions not only on direct recruits but also on clients obtained through their sub-affiliates.
One of the biggest draws of the platform is that it does not only function as a stand-alone module but is also built for easy connectivity with other systems. This adaptability is crucial for IBs, many of whom already have an existing tool suite in place.
CRM technology represents a huge premium for any broker looking to expand and retain its business. What are some advantages of Altima CRM and how has this technology caught on in the industry?
Catching on is a good choice of words because Altima CRM is currently our most popular offering. This CRM provides bespoke technology solutions that are tailored to meet the unique demands of brokers and service providers.
Altima CRM has developed into one of our flagship products, and functions as a highly customizable resource across varying segments of the retail trading industry. This technology also helps enable retail brokers' business, focusing on fluid and seamless communication.
Our CRM has been methodically fine-tuned to equip brokers with a diverse set of tools and features focused, capable of developing relationships with clients. Another reason this CRM has caught on is the potency of its utilities. What this means is improved communication tracking, clearly a must for brokers who need to compile a detailed record of customer contacts.
Altima CRM was built around flexible financial management solutions. These solutions are instrumental in ensuring that brokers can handle and control their clients' financial information in a secure and transparent manner. This feature also controls for security and compliance, making sure all operations keep running smoothly.
What are some other key offerings in your product suite that are appealing for forex brokers?
We also other platforms that are designed to work with the rest of our technology. Trader's Room is a customizable trader's portal that we built to reconcile KYC and onboarding processes.
Moreover, we also offer website design and development for FX companies. Our team is composed of highly skilled graphic designers, UX/UI experts, and illustrators. This service singular goal is to create a content-rich, engaging, and high-performing website for your brokerage.
In your estimation what are the biggest challenges facing the retail forex industry moving forward and will growing advances in technology reconcile these concerns?
A difficult question to answer but one thing I will point out is that technology can be a solution to any problem. With the right engineering or focus, the possibilities are limitless. 2023 has not been an easy year for brokers, but much of this was due to being unprepared for market conditions and not using the right technology.
We believe 2024 will place an even greater emphasis on CRMs and the right platforms. The right technology 100% can make or break your operation and there is simply no alternative for a smooth-running technology stack.