How Forex CRM Systems Solve Issues for Brokerage Firms
The forex market is one of the most active and lucrative in the world, eclipsing all other trading systems in terms of total volume and global participation. As we move further into this digital age, forex firms around the globe are turning to modern technology to help them better manage their growing customer bases. By providing a centralized system in which firms can collate, store, and draw insight from customer data, forex CRM systems have rapidly become one of the most impactful tools firms hold in their tech stacks. The last few months of global FX trading have been historically high, with November seeing trading volumes rise over
$7.5 trillion USD in a single day
. This figure reflects the growing interest in forex, with the number almost surpassing
10 million individuals trading forex
on any given day. For forex brokerage firms, the rising number of traders has further catalyzed the need for customer relationship management systems.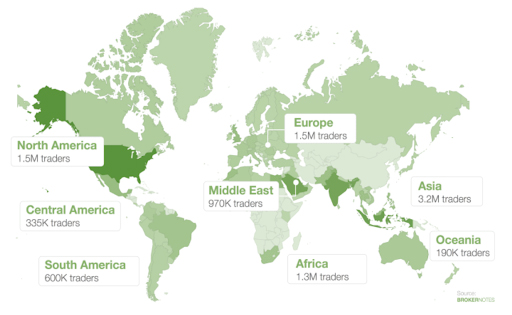 In this article, we'll dive into the central problems that forex brokerage firms are encountering, demonstrating how effective use of forex CRM systems can overcome each of them and help companies build toward a successful future in this competitive industry.
We'll cover the following:
Forex CRM Systems Overcome Data Siloing and Save Time
Forex Brokerage Firms Suffer from High Short-Term Expectations
Forex CRM Systems Can Improve Brokerage Reputations and Increase Marketing ROI
Let's dive right in.
Forex CRM Systems Overcome Data Siloing and Save Time
The single largest barrier to effectively using business intelligence is the poor management of data. According to research published by
ARM Treasure Data
, nearly 50% of all finance institutions suffer from data silos and the inability to collate data effectively.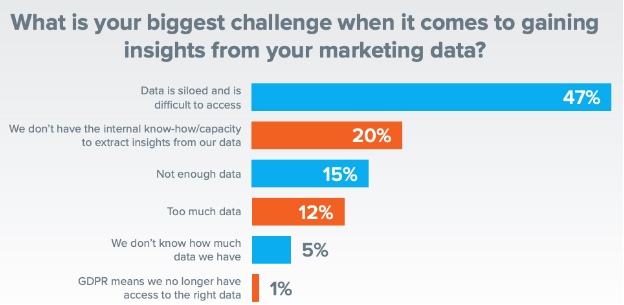 When it comes to an industry as active as forex trading, brokers are faced with potentially tens of thousands of customers, all of which have distinct trading habits, typical marketing streams, demographics, and psychographics. With the sheer quantity of user data collected, unprepared forex brokerages normally suffer from data fragmentation. Forex CRM systems actively work against data silos, helping to break them down and neutralize this major issue. A CRM provides a centralized repository which all data sources can feed into. Leading forex CRMs, like
Altima CRM
, are able to pull data into a singular system. From there, the intuitive dashboard they offer will provide account users with all the information they need to make data-driven business decisions. From accounts and deposits to real-time data on new leads and information about individual traders, tools like Altima CRM are able to streamline data collection, processing, and presentation for forex brokers. By defeating data silos, forex brokerage firms are positioned to make better use of their data, draw critical insights, and customize their approach to customer relationship management.
Forex Brokerage Firms Suffer from High Short-Term Expectations
According to research published by
Kent Womack in the Journal of Finance
, one of the leading problems that brokerage firms run into is short investment periods and customers expecting instant returns. Without an established and continuous relationship with customers, brokerages are under more pressure to facilitate the delivery of quick returns. Forex CRMs are vital in building up customer relationships and increasing loyalty to a brokerage. Instead of solely relying on returns to retain a relationship with investors, CRMs help to build trust despite initial performance. While returns may not be instantaneous, the continual communication that a CRM systems can sustain with a client will radically increase trust and support from the consumer's perspective. This is a phenomenon that's mirrored across several different industries. Everywhere from eCommerce and finance to hospitality and the non-profit sector,
CRMs boost customer retention
. The added benefit of investors with higher retention rates in the forex industry is that brokerages have more time to achieve the return they set out to earn. Beyond just forging better customer relationships, forex CRMs help to support brokerage firms themselves by satisfying their customers at every point in their user journey.
Forex CRM Systems Can Improve Brokerage Reputations and Increase Marketing ROI
The forex industry exists in a difficult position in terms of online advertising. As a field that falls under
Google's Your Money, Your Life
(YM;YL), search engines are much harsher when it comes to promoting forex content. While another industry could see a spike in organic traffic in as little as a few months, the finance field is secured by YM;YL. Unfortunately, this means that forex brokerages rely almost entirely on public sentiment and strong customer relations early on in their launches. Beyond this, as the customers that forex brokerages work with are trading real-world money, there is an emotional intensity that's not found in many other industries. This can serve to extrapolate any experiences that a customer has – for better or for worse – with the platform. Any errors, lacking features, or bad customer experiences that a forex brokerage customer has can cause a knock-on effect on their reputation. With this in mind, forex CRM systems have gained so much traction over recent years as they allow forex brokerages to more effectively manage their customer relationships. Instead of a hands-off approach, the advanced degree of data collection allows forex brands to increase their marketing personalization. From email marketing communications to how specific the online ads they run, forex CRM systems help brands boost personalization and increase customer satisfaction. This degree of personalization that CRM systems enable increases customer satisfaction, customer retention, and the likelihood of a customer recommending a forex platform to their friend.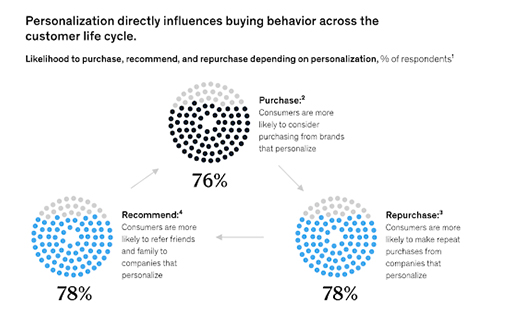 In short, a forex CRM is vital in overcoming the difficulties that forex brokerages have within search engines, allowing them to make use of alternative marketing channels to find their footing in this competitive industry.
Final Thoughts on Forex CRM Systems
Forex CRM systems are an essential part of any modern brokerage's tech stack. Allowing businesses to forge better customer relationships, increase the likelihood of return trading, and helping to boost online reputation, CRM systems really can do it all. With that in mind, it's no wonder these tools have rapidly become integral to the world of online forex brokerages. If you're looking for an unbeatable forex CRM system, then Altima CRM by
Intivion
is the all-in-one solution that you've been searching for. Reach out today to schedule your product demo.